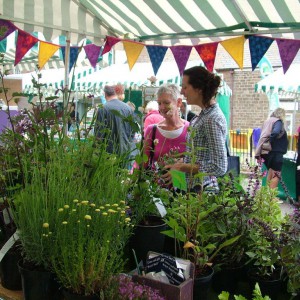 The Garden Lady can be found at several Farmers Markets as well as events such as:
Helston Farmers Market – www.helstonfarmersmarket.co.uk
St Keverne Farmers Market – St Keverne Facebook Page
The Porthleven Food Festival – www.porthlevenfoodfestival.com
Cornwall Garden Society Spring Show at Boconnoc
Stithians Show – www.stithiansshow.org.uk plus more.
For more details please see my facebook page.
Nursery & Gardens
We are closed until further notice due to ongoing restoration and refurbishment.
We are a hill top site and the extremes in weather have caused havoc and taken out many trees and shelter-belts that have taken many years to establish.